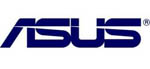 "Asus" ir izstrādājuši savu tehnoloģiju, kas pielīdzināma AMD Turbo Core tehnoloģijai, ASUS tehnoloģija nodēvēta par "ASUS Turbo Unlocker". Asus tehnoloģija ir iespējām bagātāka, un "gudrāka" par Turbo Core, tā katram kodolam Turbo režīmu aktivizē atsevišķi, un darbojās ar visiem kodoliem, atšķirībā no Turbo Core.
Interesanti ir tas, ka šī tehnoloģija atbalsta arī citus AMD Phenom II Black Edition procesorus, kas netika balstīti uz seškodolu "Thuban", vai četru kodola "Zosma" arhitektūras.
Asus Turbo Unlocker brīžos, kad nav nepieciešamības pēc "multi-kodolu" atbalsta, bet tiek lietots tikai viens kodols, šim kodolam paceļ jaudu, līdzīgi kā to dara arī Turbo Core. Brīdī, kad pieaug vajadzība pēc multi-kodolu atbalsta, tiek pamazām, sinhroni ar pieaugošo jaudu virstaktēti arī citi kodoli, un atšķirībā no Turbo Core, Asus jaunā tehnoloģija ir spējīga tā izdarīties ar visiem procesoriem, kas mūsdienās ir ļoti noderīgi, jo vairs nav tie laiki, kad reti kura programma atbalstīja vairāk par vienu, vai diviem kodoliem..
Just introduce the necessary program which allows to use android spy in phone and it is possible to check quietly everything with the help spy on phone here and so everything is arranged.