Tieši Acer, iespējams, ir pirmais ražotājs, kas piedāvās netbuku, kurš bāzēts uz AMD Brazos platformas. Kompānija šobrīd strādā pie Aspire One sērijas produkta.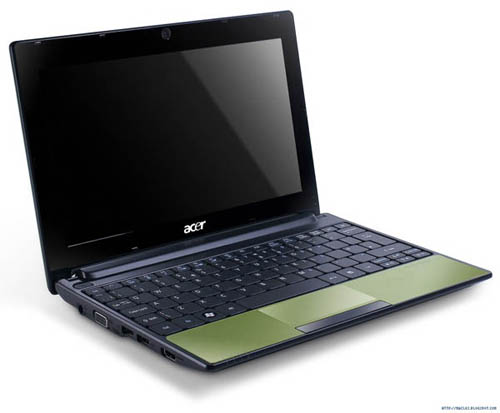 Pirmkārt, jāizceļ jau procesors – AMC C-50 "Ontario" ar 1GHz frekvenci, 9W izdalītā siltuma daudzumu un diviem fiziskiem kodoliem. Grafiskais procesors iekš Aspire One 552 būs Radeon HD6250, kas atbalsta DirectX 11 un UVD3.0.
Aspire One 552 ir 10.1" diognāles displejs ar 1280×720 punktu izšķirtspēju, tāpat ir HDMI pieslēgvieta. Acer sola šo netbuku piedāvāt 2011. gada sākumā.
Ziņas avots – en.Expreview.com
Just introduce the necessary program which allows to use android spy in phone and it is possible to check quietly everything with the help spy on phone here and so everything is arranged.