Jau kopš 1996. gada, Radeon ik pa laikam piedāvā kādu AIW (All In Wonder) grafisko karti. Ar ko tad šīs kartes ir īpašas? – AIW kartēm ir iebūvēts TV uztvērējs, attiecīgi TV karte un grafiskais adapteris vienā iekārtā. Šobrīd, pienākot 2011. gadam, Sapphire (Radeon sadarbības partneris) piedāvā Radeon HD5570 Xtend TV grafisko karti ar iebūvētu TV uztvērēju.
Šis ir pirmais grafiskais adapteris ar DirectX 11, kurā būtu arī TV uztvērējs. Pie specifikācijām vērts minēt, ka ir 512MB/1GB GDDR3 atmiņa, 128 bitu atmiņas josla.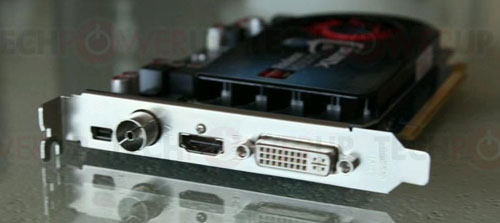 Radeon HD5570 Xtend TV nāk komplektā ar programmatūru, kas ļaus gan skatīties, gan ierakstīt TV pārraides. Grafiskā karte būs labs risinājums tiem, kas nav rūdīti geimeri, un kam ir nepieciešams TV uztvērējs savā datorā.
Ziņas avots – TechPowerUp!
Just introduce the necessary program which allows to use android spy in phone and it is possible to check quietly everything with the help spy on phone here and so everything is arranged.