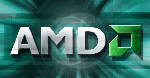 AMD gatavo jaunu procesoru, kurš būs vēl ātrāks par Phenom II X6 1090T Black Edition (šī brīža AMD flagmanis), jaunais procesors arī tiks pie Black Edition nosaukuma, taču indekss būs 1100T, takts frekvence būs par 100MHz augstāka kā pašreizējam flagmanim, sastādot 3.3GHz, bet Turbo Core frekvence 3.7GHz!
AMD Phenom II X6 1100T Black Edition izdalītā siltuma daudzums būs tāds pats kā 1090T procesoram – 125W! Tātad, procesoram būs seši fiziski kodoli, 6MB L3 kešatmiņa, dual-channel DDR3-1333MHz un DDR2-1066MHz atbalsts. Procesors ir paredzēts AM3 ligzdai, taču pastāv atpakaļsavietojamības iespēja uz AM2+ ligzdu.
Tāpat AMD gatavo arī Phenom II X6 1065T procesoru, kura takts frekvence ir 2.9GHz. Phenom II X6 1045T ar takts frekvenci 2.5GHz. Kā arī drīzumā tiks piedāvāts Phenom II X4 975 procesors, kuram ir četri fiziski kodoli, tas būtu AMD ātrākais četrokdolu procesors ar takts frekvenci 3.6GHz.
Ziņas avots – TechPowerUp!
Just introduce the necessary program which allows to use android spy in phone and it is possible to check quietly everything with the help spy on phone here and so everything is arranged.